Majordomo is a new David Chang restaurant, and similar to bestia, located in an industrial part of town on a dead end street adjacent to the train tracks and the la river.
Overall everything was pretty good, the bing bread was the highlight, warm, soft, and fluffy and went very well with the spicy lamb. I'll be back to try the bing with benton's reserve ham. Another surprise highlight were the raw sugar snap peas, wow they were super fresh and reminded me of the wasabi peas you get in a can, couldn't stop eating them.
bing, spicy lamb, labneh

stuffed peppers, benton's sack sausage, buttermilk

raw sugar snaps, horseradish, radish, shallot

crispy pork belly green papaya, bibb lettuce, chili sauce

hotteok - dates, pistachio, sesame

worst spot for a urinal

update
I can't get enough of the fucking bing bread. if there wasn't more on the damn menu to try i would be happy with just a bing bing bang bang for dinner, it's that good. bing is the new pork bun.
bing, chickpea hozon, uni
Looks simple but this had so much flavor going on, nutty, spicy, creamy, ferment-y, and umami. paired with the super fresh and still climaxing uni and the fluffy bing, it was the perfect bite.

pan fried chow mein , clams, mushrooms
this was like a spicy clams with basil on top of some crispy chow mein. i liked the addition of mushrooms, overall it was ok.

rare strip loin, bonji, egg, rice
i liked this a lot better than the crispy pork belly. the key here is to add some drops of the bonji to the onsen egg (i also like to add a few drops on the meat) and then eat it with the rice and house made gochujang. it was like a comforting beef bowl.

not a toto

p.s. saw roy choi and daniel patterson at the end of the bar eating with david chang
---
Enjoyed my dinner here the other night. Tried the fried butterball potatoes for the first time and damn they were outstanding, they must use crack or msg or something because i couldn't stop eating them. The bing was hot and fresh, snap peas were delicious and the steak was funky and beefy. The only miss was the crab rice which was pretty bland.
santa barbara rock crab

chickpea hozon, uni, bing

raw sugar snaps, horseradish, lemon, shallot

fried butterball potatoes, salsa seca, peanuts

onion rings

45 day dry-aged holstein steak, tallow fries, bearnaise, Thai shallot

---
benton's reserve ham
delicious on its own, didn't really need the bing bread with this

prime rib & onion
reminded me of a gyro, good but a touch salty

fried butterball potatoes salsa seca, peanuts
must order for me now

black cod in paper, noodles, daikon, chili
hideously delectable. This was really good, the fish had a consistency of jell-o, it was pleasantly spicy, and it was like eating two big hunks of soft delicious fish cheeks.

---
Ever get the feeling that the kitchen staff is staring at you but then realize they're really looking at jonathan gold sitting behind you? #askingforafriend
the beltless belly

malibu cherry tomatoes, tofu, shiso, yuzu
chang's version of a caprese salad, sub mozzarella for soft tofu, basil for shiso, and olive oil for soy sauce and sesame oil. very good.

foie gras, strawberry, ricotta
very similar to the momofuku ko's frozen foie gras with lychee and pine nut brittle. i preferred the texture contrast of the brittle at ko.

fried butterball potatoes, salsa seca, peanuts, chili

boiled whole chicken
hot, moist, and ready to eat

breasts, rice, fermented black bean chile sauce, ginger-scallion
The breasts were moister than betty white at a barry manilow concert. I think the rice had more schmaltz than a hallmark store. ask for extra sauce

truffles, hand-torn noodles
you definitely get the whole chicken

strawberry trifle, buttermilk panna cotta, chiffon cake

---
bing, chickpea hozon, hokkaido uni
The hokkaido 'nads in a box were excellent, sweet, creamy and briny.

(new) rice & peas - smoked pork neck, morels, mint
This was chang's version of an italian risi e bisi but using pieces of crispy, crunchy scorched rice/nurungji/socarrat instead. The texture combined with the smokiness from the pork, the sweet pea-ness from the peas and the fresh bright spring-y flavors was fucking ugly delicious.

---
bing, eggs, smoked roe
what came first the chicken or the salmon egg? another take on a momofuku ko dish, here they use salmon roe instead of hackleback caviar. this tasted under-seasoned, i preferred ko's version with the saltier caviar.

stuffed peppers, benton's sack sausage, buttermilk

raw sugar snaps, horseradish, lemon, shallot

marinated mushroom, pistachio, radish, pea tendrils
dressed in a slighty sweet, tart dressing. pretty good.

fried skate rice, shiso, scallion, chili sauce
didn't like this, skate was okay, rice was too wet and had a bunch of what looked like mustard seeds in it #uglynotdelicious

---
i had to come back for the damn ribs and they were fucking bloody delicious. they also confirmed my decision to remain not-a-vegan.
kombu cured diver scallops, pink lady apple dashi

bing, chickpea hozon, cultured butter & honey
the butter and honey with the hot bing was tremendous.

raw sugar snaps, horseradish, lemon, shallot

fried butterball potatoes, salsa seca, peanuts, chili

charred sprouting cauliflower, brown butter, macadamia, chervil

vermicelli, shrimp, clams, jalapeno dashi
this was okay, the broth tasted like a liquid pesto.

whole plate short rib, smoked bone-in APL-style ribs, shiso, rice paper, ssamjang
the move here for me, is to make a wrap out of the shiso and rice paper and dip a little bit into the ssamjang. this was a revelation, the smoky, fatty, meatiness of the rib is perfectly balanced with the strong, herb-y shiso and the ssamjang provided a little bit of heat. best bite of the year.

bones deep fried in tallow
bone appetit

beef rice, horseradish, sesame seeds
the rice was made with all the extra fat and pieces of meat between the bone. so damn delicious and fatty you can use it for lip gloss.

---
kanpachi, citrus, bonji
This was okay, could have used some heat.

raw sugar snap, horseradish, lemon, shallot

bing sampler
All toppings were delicious with the finger scorching hot bing.

spicy lamb

benton's ham
So silky and smooth it made michael buble jealous.

chickpea hozon

cultured butter and honey
The butter was so cultured that it studied abroad

(new) fried smelt, shrimp salt, almond, lemon
If you smelt it majordomo delt it.
Delicious little fish fries. If gorton's fisherman and ronald mcdonald had an illegitimate love child. Too bad they were headless.

tapioca lo mein, rapini, garlic, chili oil
These had a great texture with a funky seafood flavor from the krill. Reminded me of spaghetti alla bottarga.

crispy pork belly, kohlrabi, bibb lettuce, domojang
This was much better than when I first ordered this. Perfectly, shatteringly crisp skin and tender pork, really good.

glazed carrots and peas, beef dashi
I would imagine this is what David Chang would bring to thanksgiving for a side. Deliciously beefy and slightly sweety.

grilled prime skirt steak, pickled onion rings, thao's greens and chili jam
Steak was perfectly cooked and tender, loved how the pickled onions gave the onion rings another level of flavor, greens were okay. Came with a light bearnaise sauce.

kakigori, blueberries, mochis, mint, basil
This was okay, not as good as the citrus kakigori with meringue.

---
mackerel tin, bing
This was pretty much quality canned mackerel with the addition of chives and garlic, good but not something i would order again

(new)grilled kanpachi collar, sunflower hozon, pickled rhubarb
Damn, this was the highlight of the night. The best prep of kanpachi collar i've had in a long time. Perfectly cooked and balanced flavors, crispy skin, and the meat was moist and softer than a sneaker full of shit.

cherry tomatoes, tofu, shiso, yuzu

(new)fried oxtail, salsa seca, peanuts, chili
same dish as the fried butterball potatoes but the potatoes are replaced with fried oxtails. i preferred the potatoes.

marinated black cod, hozon, bok choy, daikon
more soft, buttery, flaky fish.

---
spicy lamb
Fuck google and just bing it.

bounty bowl, green goddess, domojang
Really liked the domojamg dipping sauce, reminded me of a less spicy XO sauce.

heirloom tomatoes, plums, sesame, thao's basils
New dish with sweet plums replacing the tofu, summer in a bowl.

boiled whole chicken, soft boiled egg, chicken skin vinaigrette, ginger-scallion rice
They changed this up for summer, instead of using the dark meat for a delicous soup with hand torn noodles and truffles/morels, they now use it in a plain, underwhelming, salad.

The rice is still good, but I won't be ordering this again until they bring the soup back.

How i feel after eating chicken salad

---
Bing it on!
Love this combination of bings, like a do it yourself jambon buerre.

benton's reserve ham

cultured butter & honey

kombu cured diver scallop, watermelon dashi
Pretty good, but I prefer my sashimi straight up with soy and wasabi.

(new) chilled shrimp, summer melon, cucumber, fish sauce vinaigrette

(new) crispy rice, shrimp, corn, bacon
Delicious. Finished with a chicken and smoked corn broth. This had a lot going on but it was well balanced and it all just worked.

horchata kakigori, coffee, rice, dulce de leche
Really good, wish there was more of that sweet whipped cream on top.

---
benton's reserve ham
My new must order, bing, ham, butter, honey.

cultured butter & honey

just bing it

(new) smoked kanpachi collar, plum, yuzu, shiso
Smoky, moist, tender with a bit of heat from the yuzukosho. Good but not as great as the one I had with sunflower hozon and pickled rhubarb.

dry farmed tomatoes, stone fruit, sesame, basil
The peaches in this were insanely sweet. Pro tip, add some benton's ham to bring this to a whole nother level.

string beans, pickled plums, almond, gribiche
Surprise hit. This was served cold and was very refreshing. The gribiche sauce made this taste like a deviled egg, string bean salad.

(new) california wild king salmon donabe, scallops, ikura, white sturgeon caviar, uni, avocado, shiso, togarashi, lemon mayo, scallion, fried corn and salmon skin, pickled cucumbers, nori
Do it yourself temakis. Combine the rice with the crisp nori, some creamy avocado, frid corn and salmon skin for crunch, and some caviar for the perfect bite.

whole plate short rib, smoked bone-in apl-style ribs, beef rice, shiso, rice paper, ssamjang, kimchi, pickled daikon
Still the fucking bee's knees, great write up today in the texas monthly

bone
Fun fact: this rib bone was connected to my mouth bone.

rice
beefier and glistening more than arnold schwarzenegger when he was competing for mr universe.

strawberry kakigori, shiso, cream, meringue
Perfect way to end the meal, loved how the herby-sweetness from the shiso complemented the strawberries and cream.

---
Dinner after the Jim Henson exhibit.
santa barbara uni, avocado, tofu, yuzu
Surprise hit. Savory, creamy, slightly sweet, cold and refreshing.

bing roll, seaweed butter

(new) pork ssam - smoked coppa, glazed shoulder, crispy pig head
So porky it started stuttering th-th-the, th-th-the… that's all folks.

Let's check in with the Muppets to get their reactions.
Beaker

kermit

off-menu r&d fried chicken

soy sauce fried chicken

mushroom crusted fried chicken

strawberry kakigori, shiso, burrata cream, meringue

---
post-bang bing bing
benton's reserve ham (spicy lamb, butter and honey not shown)
bing, butter, honey, and ham is still the fucking cat's pajamas. So good trump can't stop talking about it.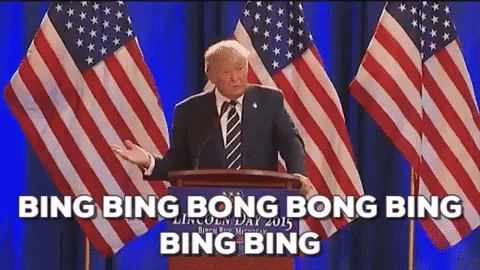 heirloom tomatoes, stone fruit, sesame, basil
string beans, grapes, almonds, gribiche
summer melon, chilled shrimp, cucumber, chili lime vinaigrette
fried oxtail, salsa seca, peanuts, chili
stuffed peppers, benton's sack sausage, buttermilk
thao's greens and chili jam
spicy bo ssam, bibb lettuce, rice, condiments
bang bang apl-style whole plate short ribs, beef rice, shiso, rice paper, ssamjan, condiments
avocado kakigori

---
Rappahannock oyster bar
pre-bing bang
paradise cover oysters
bay scallops, yuzu, burnt orange, poppy seed, tarragon

peel & eat shrimp cocktail, achiote cocktail sauce, lemon, celery

---
(new)pig head terrine
Salt. Fat. Acid. Heat.

cultured butter and honey

grilled sprouting broccoli, almond, orange, chili
This was like discovering your fat, bitter, life-long mortal enemy, mr. calabrese broccoli, had a slim, tender, superior, cousin you never knew about. Dressing it with sweet oranges, chili, crispy rice and some sort of xo sauce didn't hurt either. Surprise highlight of the night.

glazed kampachi collar, grilled rice, lemon
Perfectly grilled collar with enough sweet glaze to soak up with the crispy rice.

(new) malfadine, dungeness crab, bread crumb, lemon
Crab meat was fresh and sweet, but was overpowered by too much lemon.

foie gras, plum jam, burrata, bunuelo
What i imagine a funnel cake vendor would make if they wanted to piss off peta.

---
(new) truffle, butter, honey
adding black truffle to one of my favorite bings just brought this to a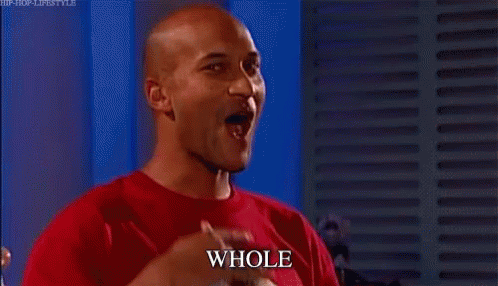 pro top: do not google "truffle butter"
(new) pork neck & spicy pineapple
kind of like an al pastor, a bing pastor.

(new) fried cauliflower, fish sauce vinaigrette, red onion, cilantro
love the vietnamese fish sauce vinaigrette.

BS fries, melted raclette
#chickensalt

(new) roasted duck crispy rice, foie gras, citrus, dates
wow, this was fucking delicious. perfectly roasted duck breast and seared foie gras sits on top an incredible layer of crispy rice. underneath that some duck confit, tokyo turnips, japanese leeks and a date-foie puree. this is all topped with smoked duck bone broth. so much duck it tried selling me life insurance.

fuckin fruit on a plate
---
after offering my cat some of my bing it thanked me by sitting at the corner of the table and silently judging me while i ate, per protocol.

not google but bing

cultured butter, honey, black truffle
fucking delicious

smoked pork, spicy pineapple
i liked this better than the pork neck and pineapple. the pork had great charred and crispy bits on the edges and again was like a bing al pastor.

bs fries, raclette sauce
the server mentioned this takes two to three days to make, i didn't catch all the details but i think freezing and dehydrating are involved.

roasted duck crispy rice, citrus, dates, turnips
came back just for this and it's now my favorite dish at majordomo, besides the apl ribs, butter honey truffle ham lamb bing, and bs fries. the duck breast is aged for several days and roasted with honey and spices. underneath the crispy rice are tokyo turnips and confit leg meat. everything is topped with smoked duck broth made with dashi, orange peel and star anise. the breast meat was the softest most tender duck i've ever had and had a texture of a rare prime rib. the whole thing reminded me of duck a'lorange, tahdig, chazuke, dolsot bibimbap and those packets of duck sauce you get at chinese takeout places, all in one. fucking brilliant and now my favorite duck dish in the city besides charcoal and chi spacca. @Chowseeker1999 give it a try if you haven't yet.
kaikigori, grapefruit, blood orange, valencia orange syrup
like a creamsicle, only better.

majordomo
1725 Naud St
Los Angeles, CA 90012
(323) 545-4880
https://www.majordomo.la/